---
Kristine Schomaker
Zoom Freeze

May 1

- June 30, 2022
---
Zoom Reception, Sunday, May 15, 3pm PST
My work is personal, intense, emotional, violent and familiar. As a plus size woman with an eating disorder, I use performance and installation to de(con)struct the self as it is viewed through the lens of American consumer culture.

My performance and documentary work draws inspiration from Feminist artists whose biographical focus on identity informed their art. I frequently cite artists like Lynn Hershman Leeson, Hannah Wilke, and Eleanor Antin as touchstones.

I use children's toys, mannequins, family photos, my Second Life persona and conceptual social practice projects to investigate, document and challenge personal and universal values of self and society.

The process of documenting my life and being vulnerable and brave through performance is the art.
https://www.kristineschomaker.net/
@kristineschomaker
My computer doesn't like mornings... Every morning when I log into Zoom my computer freezes.
Sometimes I'm in meetings.
I had to laugh and cry when some of these frozen moments were where my computer decided to freeze.
And then I thought this could make an interesting art project. #zoomfreezeselfies

I've taken to documenting these weird, spontaneous freeze-frame moments...
This is a collaboration between myself, Zoom and my computer.
Although I basically have no control.

"The collaboration continues between my computer, Zoom and myself.
One day I'll get my computer looked at... In the meantime... ART!!"

I never know at what point my computer and Zoom will freeze. I just go about my business and whatever happens, happens.
Art happens when you least expect it... And it keeps on happening...

The last few moments I improvised and added props.
Still I had no idea when Zoom would freeze.

When I was younger I hated photos of myself! (who am I kidding, I still am not a big fan)
My art practice is about facing fears and not caring what anyone else thinks.

These freeze-frame Zoom collaborations are not pretty, but that is the point.
I'm putting my true self out there. Crossed eyes, double chin, big nose...
I am facing myself so I can face others with less fear and more confidence.

I've come to look forward to these morning collaborations with my computer.
It is a performance in which, for the most part, the outcome is unknown until my computer decides to freeze.
March 4, 2022, 2022
8" x 14", inkjet print on archival paper, Ed. of 5, $900.00 unframed (includes shipping)
I want to purchase March 4, 2022
March 5, 2022, 2022
8" x 14", inkjet print on archival paper, Ed. of 5, $900.00 unframed (includes shipping)
I want to purchase March 5, 2022
March 6, 2022, 2022
8" x 14", inkjet print on archival paper, Ed. of 5, $900.00 unframed (includes shipping)
I want to purchase March 6, 2022
March 8, 2022, 2022
8" x 14", inkjet print on archival paper, Ed. of 5, $900.00 unframed (includes shipping)
I want to purchase March 6, 2022
March 14, 2022, 2022
8" x 14", inkjet print on archival paper, Ed. of 5, $900.00 unframed (includes shipping)
I want to purchase March 14, 2022
March 15, 2022, 2022
8" x 14", inkjet print on archival paper, Ed. of 5, $900.00 unframed (includes shipping)
I want to purchase March 15, 2022
March 20, 2022, 2022
8" x 14", inkjet print on archival paper, Ed. of 5, $900.00 unframed (includes shipping)
I want to purchase March 20, 2022
March 22, 2022, 2022
8" x 14", inkjet print on archival paper, Ed. of 5, $900.00 unframed (includes shipping)
I want to purchase March 22, 2022
March 26, 2022, 2022
8" x 14", inkjet print on archival paper, Ed. of 5, $900.00 unframed (includes shipping)
I want to purchase March 26, 2022
March 27, 2022, 2022
8" x 14", inkjet print on archival paper, Ed. of 5, $900.00 unframed (includes shipping)
I want to purchase March 27, 2022
March 29, 2022, 2022
8" x 14", inkjet print on archival paper, Ed. of 5, $900.00 unframed (includes shipping)
I want to purchase March 29, 2022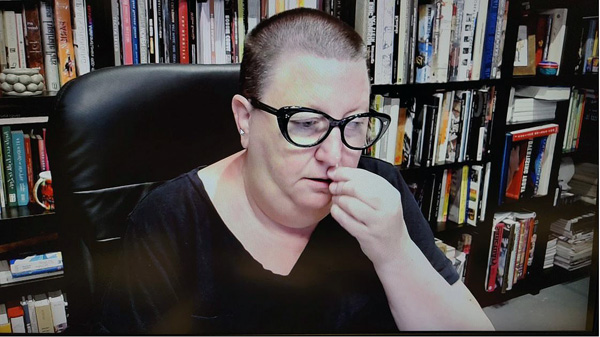 March 30, 2022, 2022
8" x 14", inkjet print on archival paper, Ed. of 5, $900.00 unframed (includes shipping)
I want to purchase March 30, 2022
March 31, 2022, 2022
8" x 14", inkjet print on archival paper, Ed. of 5, $900.00 unframed (includes shipping)
I want to purchase March 31, 2022
April 1, 2022, 2022
8" x 14", inkjet print on archival paper, Ed. of 5, $900.00 unframed (includes shipping)
I want to purchase April 1, 2022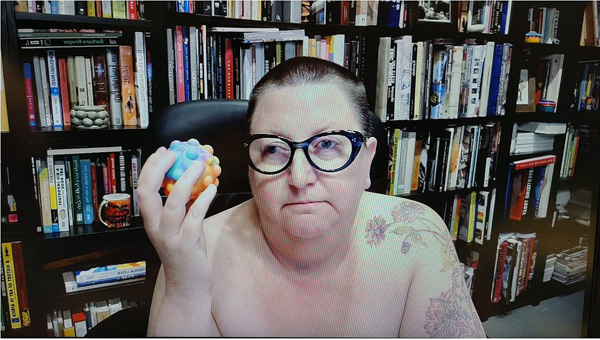 April 2, 2022, 2022
8" x 14", inkjet print on archival paper, Ed. of 5, $900.00 unframed (includes shipping)
I want to purchase April 2, 2022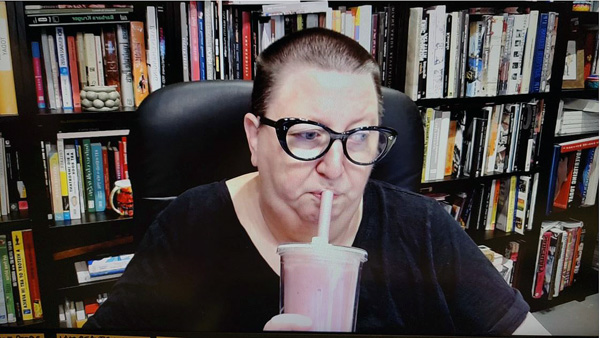 April 4, 2022, 2022
8" x 14", inkjet print on archival paper, Ed. of 5, $900.00 unframed (includes shipping)
I want to purchase April 4, 2022
April 5, 2022, 2022
8" x 14", inkjet print on archival paper, Ed. of 5, $900.00 unframed (includes shipping)
I want to purchase April 5, 2022
April 8, 2022, 2022
8" x 14", inkjet print on archival paper, Ed. of 5, $900.00 unframed (includes shipping)
I want to purchase April 8, 2022
April 30, 2022, 2022
8" x 14", inkjet print on archival paper, Ed. of 5, $900.00 unframed (includes shipping)
I want to purchase April 30, 2022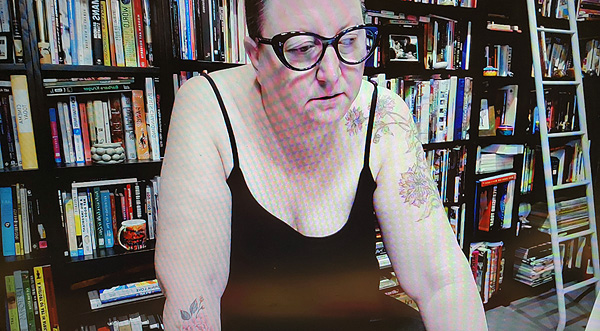 May 1, 2022, 2022
8" x 14", inkjet print on archival paper, Ed. of 5, $900.00 unframed (includes shipping)
I want to purchase May 1, 2022
May 2, 2022, 2022
8" x 14", inkjet print on archival paper, Ed. of 5, $900.00 unframed (includes shipping)
I want to purchase May 2, 2022
May 3, 2022, 2022
8" x 14", inkjet print on archival paper, Ed. of 5, $900.00 unframed (includes shipping)
I want to purchase May 3, 2022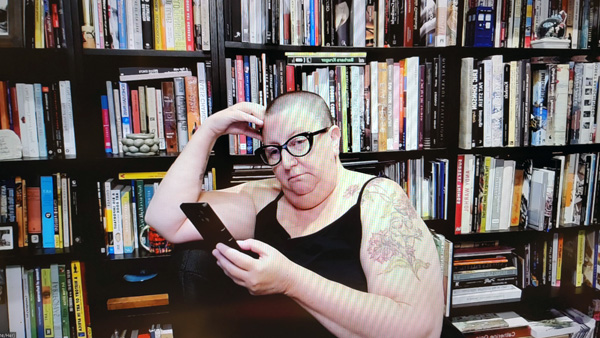 May 4, 2022, 2022
8" x 14", inkjet print on archival paper, Ed. of 5, $900.00 unframed (includes shipping)
I want to purchase May 4, 2022
May 5, 2022, 2022
8" x 14", inkjet print on archival paper, Ed. of 5, $900.00 unframed (includes shipping)
I want to purchase May 5, 2022
May 6, 2022, 2022
8" x 14", inkjet print on archival paper, Ed. of 5, $900.00 unframed (includes shipping)
I want to purchase May 6, 2022
May 7, 2022, 2022
8" x 14", inkjet print on archival paper, Ed. of 5, $900.00 unframed (includes shipping)
I want to purchase May 7, 2022
May 8, 2022, 2022
8" x 14", inkjet print on archival paper, Ed. of 5, $900.00 unframed (includes shipping)
I want to purchase May 8, 2022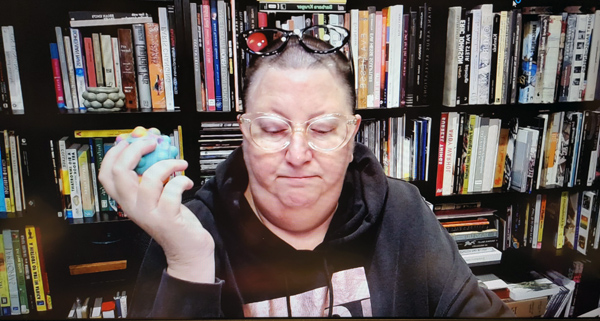 May 9, 2022, 2022
8" x 14", inkjet print on archival paper, Ed. of 5, $900.00 unframed (includes shipping)
I want to purchase May 9, 2022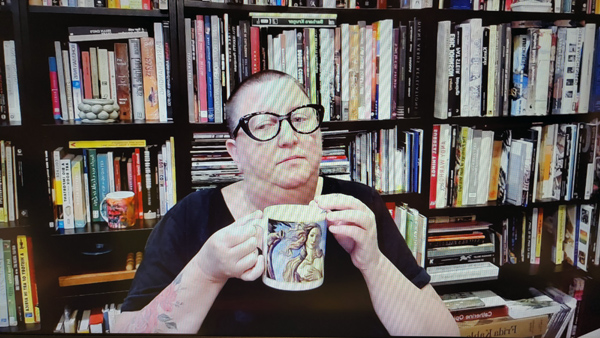 May 10, 2022, 2022
8" x 14", inkjet print on archival paper, Ed. of 5, $900.00 unframed (includes shipping)
I want to purchase May 10, 2022
May 11, 2022, 2022
8" x 14", inkjet print on archival paper, Ed. of 5, $900.00 unframed (includes shipping)
I want to purchase May 11, 2022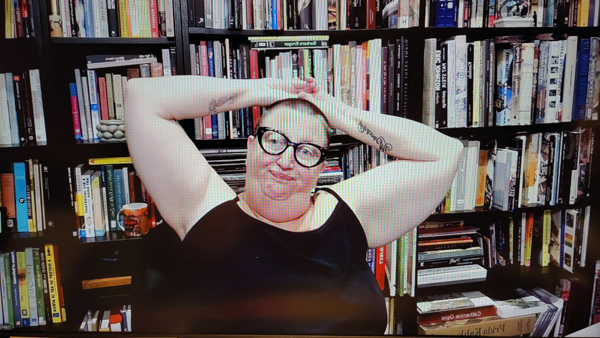 May 12, 2022, 2022
8" x 14", inkjet print on archival paper, Ed. of 5, $900.00 unframed (includes shipping)
I want to purchase May 12, 2022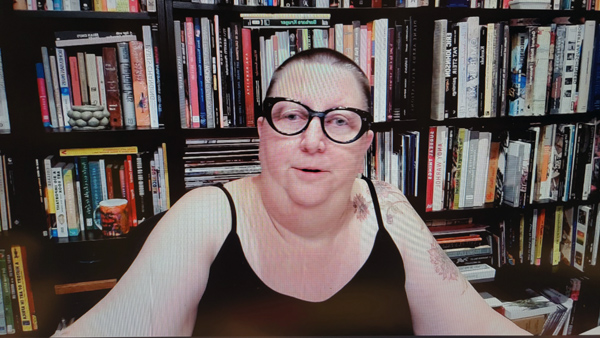 May 13, 2022, 2022
8" x 14", inkjet print on archival paper, Ed. of 5, $900.00 unframed (includes shipping)
I want to purchase May 13, 2022
May 14, 2022, 2022
8" x 14", inkjet print on archival paper, Ed. of 5, $900.00 unframed (includes shipping)
I want to purchase May 14, 2022
May 15, 2022, 2022
8" x 14", inkjet print on archival paper, Ed. of 5, $900.00 unframed (includes shipping)
I want to purchase May 15, 2022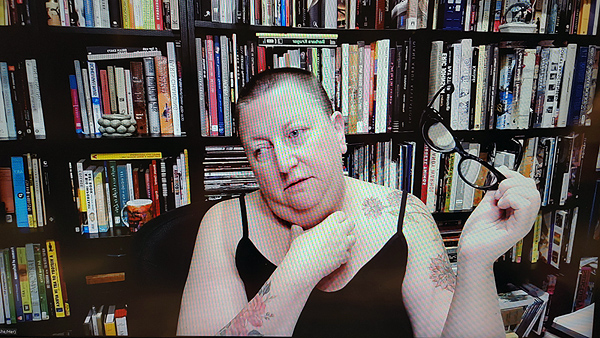 May 16, 2022, 2022
8" x 14", inkjet print on archival paper, Ed. of 5, $900.00 unframed (includes shipping)
I want to purchase May 16, 2022
May 17, 2022, 2022
8" x 14", inkjet print on archival paper, Ed. of 5, $900.00 unframed (includes shipping)
I want to purchase May 17, 2022
May 18, 2022, 2022
8" x 14", inkjet print on archival paper, Ed. of 5, $900.00 unframed (includes shipping)
I want to purchase May 18, 2022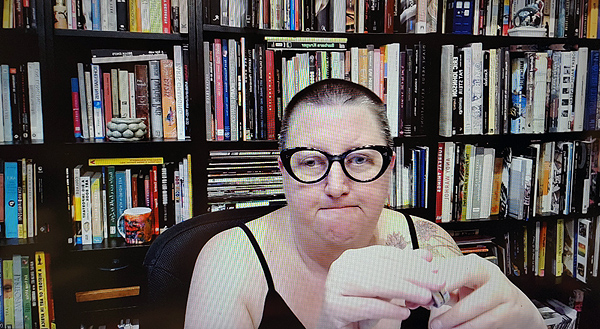 May 19, 2022, 2022
8" x 14", inkjet print on archival paper, Ed. of 5, $900.00 unframed (includes shipping)
I want to purchase May 19, 2022
May 20, 2022, 2022
8" x 14", inkjet print on archival paper, Ed. of 5, $900.00 unframed (includes shipping)
I want to purchase May 20, 2022
May 21, 2022, 2022
8" x 14", inkjet print on archival paper, Ed. of 5, $900.00 unframed (includes shipping)
I want to purchase May 21, 2022
May 22, 2022, 2022
8" x 14", inkjet print on archival paper, Ed. of 5, $900.00 unframed (includes shipping)
I want to purchase May 22, 2022
May 23, 2022, 2022
8" x 14", inkjet print on archival paper, Ed. of 5, $900.00 unframed (includes shipping)
I want to purchase May 23, 2022
May 24, 2022, 2022
8" x 14", inkjet print on archival paper, Ed. of 5, $900.00 unframed (includes shipping)
I want to purchase May 24, 2022
May 25, 2022, 2022
8" x 14", inkjet print on archival paper, Ed. of 5, $900.00 unframed (includes shipping)
I want to purchase May 25, 2022
May 26, 2022, 2022
8" x 14", inkjet print on archival paper, Ed. of 5, $900.00 unframed (includes shipping)
I want to purchase May 26, 2022
May 27, 2022, 2022
8" x 14", inkjet print on archival paper, Ed. of 5, $900.00 unframed (includes shipping)
I want to purchase May 27, 2022
May 28, 2022, 2022
8" x 14", inkjet print on archival paper, Ed. of 5, $900.00 unframed (includes shipping)
I want to purchase May 28, 2022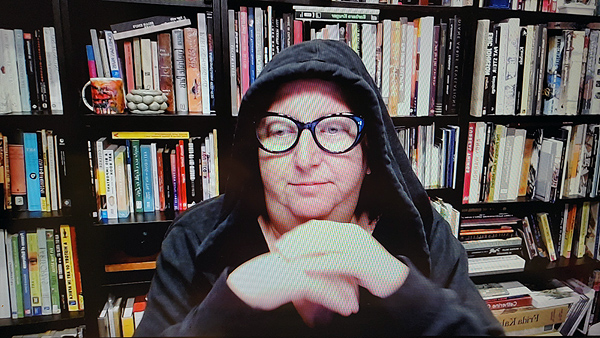 May 29, 2022, 2022
8" x 14", inkjet print on archival paper, Ed. of 5, $900.00 unframed (includes shipping)
I want to purchase May 29, 2022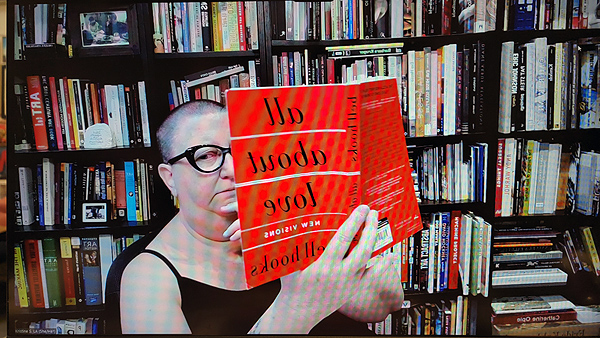 May 30, 2022, 2022
8" x 14", inkjet print on archival paper, Ed. of 5, $900.00 unframed (includes shipping)
I want to purchase May 30, 2022
May 31, 2022, 2022
8" x 14", inkjet print on archival paper, Ed. of 5, $900.00 unframed (includes shipping)
I want to purchase May 31, 2022
June 1, 2022, 2022
8" x 14", inkjet print on archival paper, Ed. of 5, $900.00 unframed (includes shipping)
I want to purchase June 1, 2022
June 2, 2022, 2022
8" x 14", inkjet print on archival paper, Ed. of 5, $900.00 unframed (includes shipping)
I want to purchase June 2, 2022
June 3, 2022, 2022
8" x 14", inkjet print on archival paper, Ed. of 5, $900.00 unframed (includes shipping)
I want to purchase June 3, 2022
June 4, 2022, 2022
8" x 14", inkjet print on archival paper, Ed. of 5, $900.00 unframed (includes shipping)
I want to purchase June 4, 2022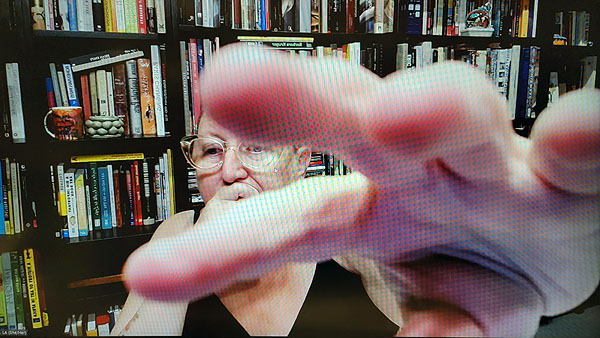 June 5, 2022, 2022
8" x 14", inkjet print on archival paper, Ed. of 5, $900.00 unframed (includes shipping)
I want to purchase June 5, 2022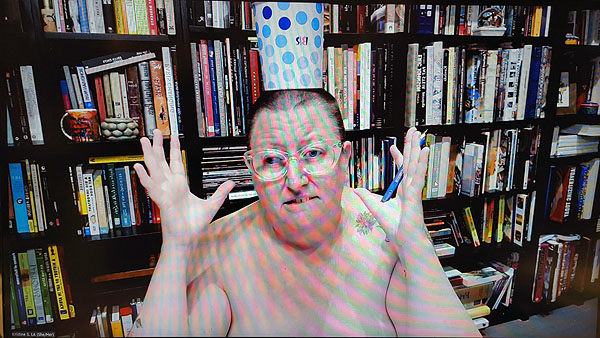 June 6, 2022, 2022
8" x 14", inkjet print on archival paper, Ed. of 5, $900.00 unframed (includes shipping)
I want to purchase June 6, 2022
June 7, 2022, 2022
8" x 14", inkjet print on archival paper, Ed. of 5, $900.00 unframed (includes shipping)
I want to purchase June 7, 2022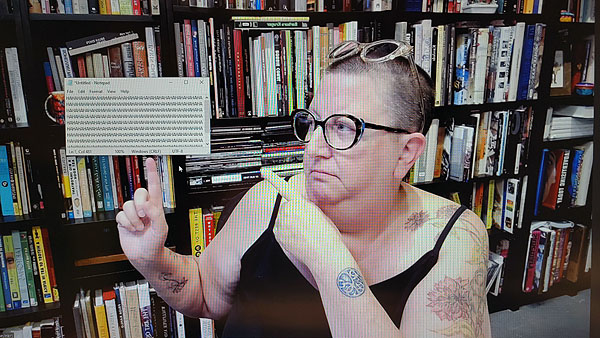 June 8, 2022, 2022
8" x 14", inkjet print on archival paper, Ed. of 5, $900.00 unframed (includes shipping)
I want to purchase June 8, 2022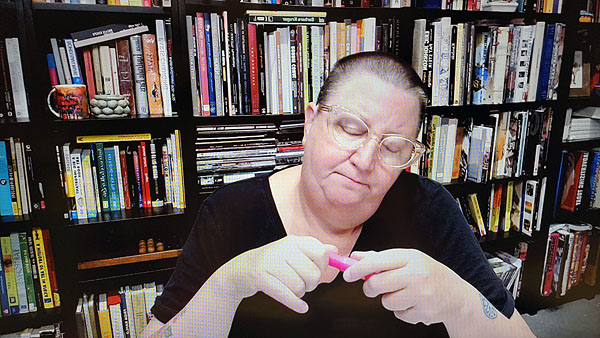 June 9, 2022, 2022
8" x 14", inkjet print on archival paper, Ed. of 5, $900.00 unframed (includes shipping)
I want to purchase June 9, 2022
June 10, 2022, 2022
8" x 14", inkjet print on archival paper, Ed. of 5, $900.00 unframed (includes shipping)
I want to purchase June 10, 2022
June 11, 2022, 2022
8" x 14", inkjet print on archival paper, Ed. of 5, $900.00 unframed (includes shipping)
I want to purchase June 11, 2022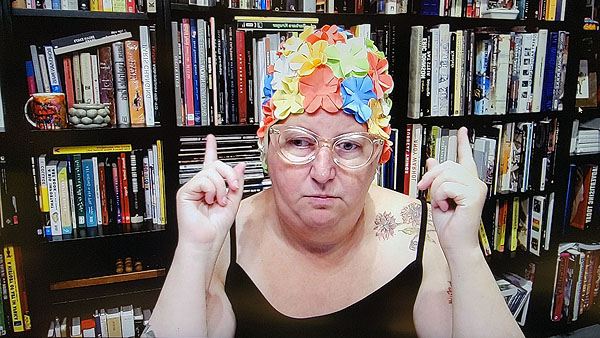 June 12, 2022, 2022
8" x 14", inkjet print on archival paper, Ed. of 5, $900.00 unframed (includes shipping)
I want to purchase June 12, 2022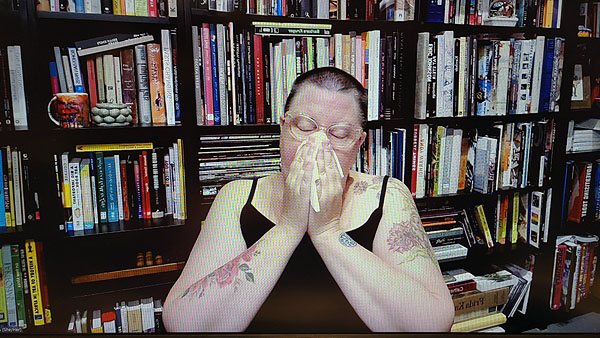 June 13, 2022, 2022
8" x 14", inkjet print on archival paper, Ed. of 5, $900.00 unframed (includes shipping)
I want to purchase June 13, 2022
June 14, 2022, 2022
8" x 14", inkjet print on archival paper, Ed. of 5, $900.00 unframed (includes shipping)
I want to purchase June 14, 2022
June 15, 2022, 2022
8" x 14", inkjet print on archival paper, Ed. of 5, $900.00 unframed (includes shipping)
I want to purchase June 15, 2022
June 16, 2022, 2022
8" x 14", inkjet print on archival paper, Ed. of 5, $900.00 unframed (includes shipping)
I want to purchase June 16, 2022
June 17, 2022, 2022
8" x 14", inkjet print on archival paper, Ed. of 5, $900.00 unframed (includes shipping)
I want to purchase June 17, 2022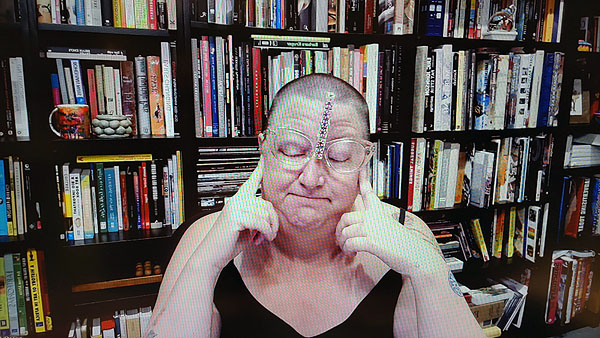 June 18, 2022, 2022
8" x 14", inkjet print on archival paper, Ed. of 5, $900.00 unframed (includes shipping)
I want to purchase June 18, 2022
June 19, 2022, 2022
8" x 14", inkjet print on archival paper, Ed. of 5, $900.00 unframed (includes shipping)
I want to purchase June 19, 2022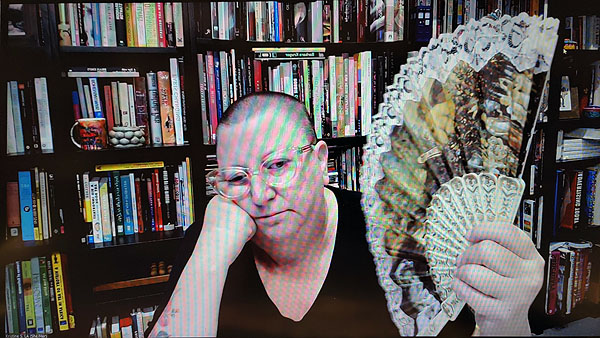 June 20, 2022, 2022
8" x 14", inkjet print on archival paper, Ed. of 5, $900.00 unframed (includes shipping)
I want to purchase June 20, 2022
June 21, 2022, 2022
8" x 14", inkjet print on archival paper, Ed. of 5, $900.00 unframed (includes shipping)
I want to purchase June 21, 2022
June 22, 2022, 2022
8" x 14", inkjet print on archival paper, Ed. of 5, $900.00 unframed (includes shipping)
I want to purchase June 22, 2022
June 23, 2022, 2022
8" x 14", inkjet print on archival paper, Ed. of 5, $900.00 unframed (includes shipping)
I want to purchase June 23, 2022
June 24, 2022, 2022
8" x 14", inkjet print on archival paper, Ed. of 5, $900.00 unframed (includes shipping)
I want to purchase June 24, 2022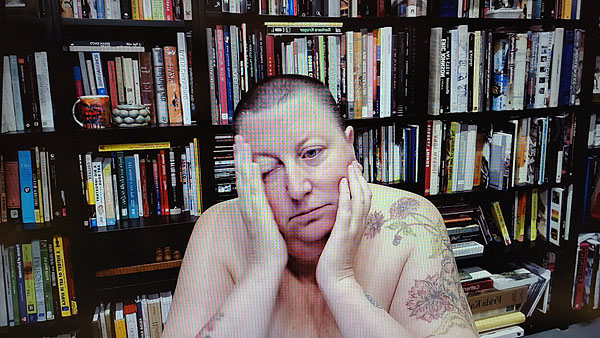 June 25, 2022, 2022
8" x 14", inkjet print on archival paper, Ed. of 5, $900.00 unframed (includes shipping)
I want to purchase June 25, 2022